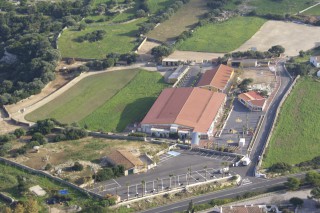 Son Martorellet Stud is one of the biggest studs in Menorca. It was founded in the 90's; at the same time it was the beginning of the Menorca Horse Breed itself. Since then, they own Purebred Menorca Horses that are used for equestrian shows that are carried out in their facilities, Dressage competitions and for breeding and products for sale.
During those years, it has performed an important work of breeding stock selection, always trying to improve: the beauty, the movements and the height. Moreover, for this stud farm it is very important to select the breeding stock to raise emotionally stable, kind, safe and reliable specimens: suitable for any kind of rider.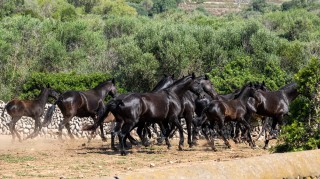 When it comes to plan the mattings, they want to get the best possible racial accuracy, good character, beauty and good gaits. In addition, by their own natural dressage system they get obedient and kind animals that form a bond with humans. So, that way, the specimens differentiated with the three Stud initials "GSM" are very versatile and make their owners and costumers feel proud.
For more information about the stud please visit: https://www.sonmartorellet.com/