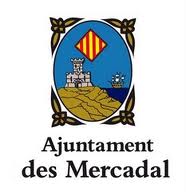 Our municipality is extensive and varied. It comprises two traditional population areas: Es Mercadal, a characteristic inland town nestled at the foot of the Toro Mountain; and Fornells, a charming and colourful fishing village on the seashore.
In addition, we have two tourist areas on the northern coast of the island.
We are located, therefore, in the centre of the island of Minorca; we have two natural ports, Fornells and Addaia, and a great number of beaches and coves, some totally untouched and others equipped with all the necessary services. We are surrounded by wide areas of special ecological interest, such as wetlands, cultivated areas, holm oak and pine groves, etc. These natural spaces are worth finding a moment to visit.